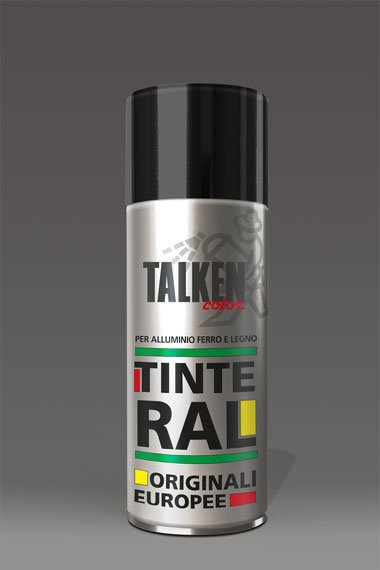 Primer stucco antiruggine
Anti-corrosion plaster primer
This product has been designed for all kind of ferrous metal subject to oxidation.
It stops corrosion and reactivity of metals and avoids rusting.
It protects the surface from scratches, bumps and hits
It adheres perfectly to the surface, providing optimal covering and plasticity.
It can be overcoated with any Talken Color product.

This product is available in two sizes:
i Product Code: A0013
Nominal content: 270 mL
Net content: 200 mL

ii Product Code: A0031
Nominal Content: 520 mL
Net content: 400 mL


COLORS


PRIMER STUCCO ANTIRUGGINE